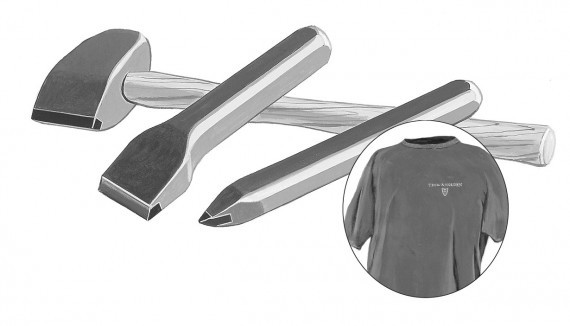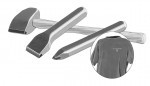 Carbide Masonry Set
Product Description
Our Carbide Masonry Set includes three of our most versatile stoneworking tools.
The carbide-tipped Stone Buster is our most popular dual-purpose hammer and can be used as a splitting tool and a striking hammer. Choose a 2lb or 4lb Stone Buster with either a vertical or horizontal blade orientation. The Stone Buster comes with a 16in wood handle or a fiberglass handle can be installed for an additional charge.
The 2in Mason's Chipper is perfect for light trimming, rock facing, and squaring stone. The offset and beveled carbide blade makes it easier to get solid purchase on more irregular stone surfaces.
The 1in stock carbide-tipped Hand Point is the workhorse of hand tools. Use it to rough out and remove high spots, so the working edge of wider carbide-tipped tools will make more even contact with the surface of the stone.
Product Features
4lb OR 2lb Carbide Stone Buster with vertical OR horizontal blade
Carbide Mason's Chipper with 2in blade and 1in stock
1in Carbide Hand Point
Trow & Holden T-Shirt