The Next Generation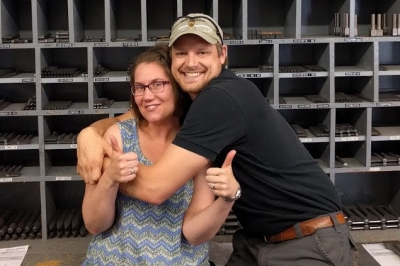 Greetings, all! It's been a while since the last installment, and there's a lot to catch up on! But for now, we'd like to share some news related to the Trow & Holden team.
We're a small company and most of our employees have been here for a seriously long time, so the comings and goings of our little group is often big news!
We are pleased to announce that the next generation of Akley has joined the family business! After spending the last few years living in Scotland, Gina and her husband Robin moved back to Vermont, and Gina started working at the company in early March. There's a lot to learn, but we're looking forward to the opportunities that come with ushering in the 6th generation!
Our very own Jordan Keyes recently completed his DSWA Level 2 Certification at The Stone Trust in Dummerston, VT. It's a challenging feat, and he gained a new appreciation for all of the hard work you dry stone wallers put into your craft.
Next Blog Post
  We often hear from customers about how our tools make their lives easier. Steve Gaffney in PA sent us these amazing photos of a dry stack wall and free standing dry stack arch around the flagstone patio…